Over the next few weeks, some of our training times and locations are shifting as follows:
– Dec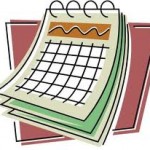 24 & Dec 31: We are training at Balmoral Beach at 9:30am. Meet at the North End just beyond Balmoral Beach club. (Charm is coaching)
– Dec 25 (Christmas Day) – POOL CLOSED / NO TRAINING
– Jan 1 (New Year's day) Holiday Hours: 5:45pm to 6:45pm (Alvin is coaching)
– All other sessions are at the regular time.
As most of you know or have heard, Charm is no longer coaching on weekends. We have rostered the weekends over the next couple of months between Alvin, Lauren, and Christina. If anyone is interested in qualifying to become a club coach and help out with the roster, please speak to Christina. Alternatively, if you know of anyone who might be interested in 3 hrs of Masters swim coaching every weekend, pass on their details to Christina.