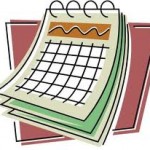 Believe it or not, a new swimming season is upon us. With the conclusion of the Short Course State Championships last month, the coaches have met and looked at the year ahead. We have broken down the year into 4-6 week phases to build up fitness, technique, skills, and sprint speeds of varying distances. This year, our blocks (with multiple phases in each block) will be built to peak around:
a. Endurance phase with Palm to Whale Swim as a target ocean swim (Jan 26, 2020)
b. Building to a peak phase for Short Course Nationals at Homebush Bay. (15-19 April 2020). Even if you have never raced before, it is always fun to act like an Olympian for a couple days at the Olympic pool at Homebush (where even 25's are on offer!) or be an open water swimmer in Lake Parramatta. (Details on the Masters Swimming Australia website).
c. Rebuilding then towards another peak phase where we want as many of our club members to participate as possible at the State Relay Carnival in Woy Woy in July (date TBD).
d. The final block of training will build towards the Long Course State Championships at the AIS in Canberra in October (date TBD).

Of course there are many more ocean swims and carnivals that you can take part in and in fact are a great training opportunity (you don't get better at racing unless you practice racing!), So check out oceanswims.com and NSW Masters Swimming website to find out all the details of both.

Please go ahead and save the date for our annual weekend away – we will be returning to Avoca March 6-8, 2020. I will send out a separate email in the coming weeks to request your reservations confirmations as our deposits on the reserved housing comes due. Details will also be updated in the event created on our Facebook Group (please request access if you don't already have it). https://www.facebook.com/events/597430537665062/

Finally, please take a moment to fill in the survey  to let the coaches know your goals (paid members only please). If you tell us what your goals are, we can be more helpful or specific with our feedback and how we can assist you to meet those goals. 

See you at the pool!
Christina
Coaching Coordinator